Odour Absorber Bags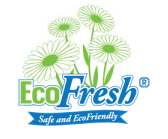 NEW EcoFresh Odor Absorber Pouches were designed by professionals and eliminates the worst odors without using sprays or in areas where sprays can't be used. EcoFresh Odor Absorber Pouches do not contain any harmful chemicals or ingredients, but use eco-friendly "zeolites" and mineralized technology to completely absorb and neutralize odors, and to keep absorbing new odors for weeks.
Dead animal smell? Has your home or pet been skunked? Pet, urine or smoke odors driving you CRAZY? Use EcoFresh Odor Absorber Pouches and simply place where the odor is the worst. 500 gm pouches work great for closets, air returns, air vents, vehicles, and other areas that are a maximum of 3m x 3m. For larger areas simply use more pouches. 100 gm pouches are designed for wall voids, hidden areas, pantries, chests, and other areas that are a maximum of 1m x 1m.
Click on products for more detailed Information
---
EcoFresh odor absorber pouches combines science with nature. The ingredients are simple. Utilizing a premium grade zeolite and carbon base that contains no harmful chemicals, the minerals work to instantly begin eliminating odors.
EcoFresh odor absorber pouches combines science with nature. The ingredients are simple. Utilizing a premium grade zeolite and carbon base that contains no harmful chemicals, the minerals work to instantly begin eliminating odors