Silica Gel Packets FDA Approved 5 Gram -1750pcs
Tyvek -non indicating - 1/PE/Tin
SKU: SPF5-1750
---
26mm x 70mm Silica Gel Packets. Wisemini pack desiccant uses coating free Dupont product as packaging material, and adopts fuse-type seal technique, with each Wisemini desiccant bag fitted with a slender transparent window.





Product features:

Transparent strip vertical seal
Wisemini desiccant has a transparent window to view type and condtion of silica gel beads.

Coating free Tyvek

Wisemini mini pack desiccant adopts FDA certified coating free Tyvek1059B packaging, suitable for direct contact with food and medicine.
• Not containing additives and adhesives
• Not reacting with most acids, alkaline substances
• Being applied with corona treatment, easy to print and colorfast
• After burning fully, it only leaves behind carbon dioxide and steam, making it eco-friendly product
• Superior permeability, water proof and dust proof, capable of preventing bacteria invasion, with no mildew
• Toxic free and hazard free, purely neutral
• Printed with food grade ink to bring peace of mind in usage

Fuse-type traverse seal
Wisemini desiccant adopts a fuse-type traverse seal, making the seal firmer and capable of withstanding greater pulling force than normal seals, the average pulling force it can withstand is 3-5 folds of common seals, making it a safer choice.
Contrast of strength of traverse seals:
| | | |
| --- | --- | --- |
| 5 | 26 x 70 | 1500pack/pail,3000pack/box |
Permeable cotton paper traverse seal

Japanese
nonwoven traverse seal

Common
nonwoven traverse seal

TYVEK
conventional traverse seal

TYVEK
Fuse-type traverse seal

0.15N/mm

0.8N/mm

0.4N/mm

0.35N/mm

1.6N/mm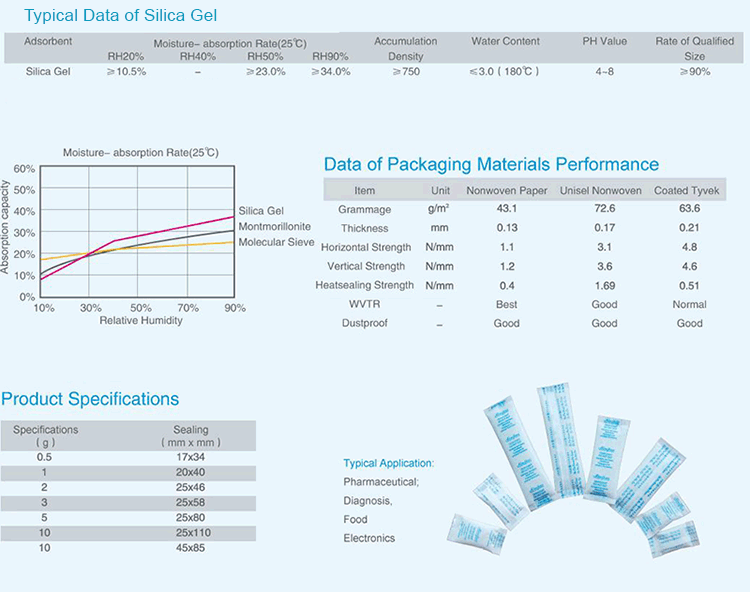 | | |
| --- | --- |
| SKU | SPF5-1750 |
| Shipping Width | 0.300m |
| Shipping Height | 0.400m |
| Shipping Length | 0.300m |